Project Framework
Taayoush city, the Amizmiz Eco Village made by Earth Development
Our country is committed to reduce its greenhouse emissions by 32% and realize 15 % of energy savings by the year 2030.
Aware of the magnitude of this challenge, our company Earth Development has set itself in recent years, beside its missions to develop a collective culture of environmental respect, to encourage and adopt saving energy techniques using renewable energy and energy efficiency, to contribute to better management of water resources, boost, build and manage real estate projects integrating sustainable development principles.
Today, adopting more consistent lifestyles to the principles of sustainable development is no longer an option but a necessity given that :
It is a new public interest approach to ensure the sustainability of our societies, ecosystem, and our economy …
It is a source of innovation and a unique opportunity to reconsider our construction models.
The Amizmiz project falls within this framework thanks to its three dimensions
1
Environmental
The environmental dimension aims to preserve, improve and enhance the environment and natural resources in the long term, whilst maintaining ecological balance and preventing environmental impacts.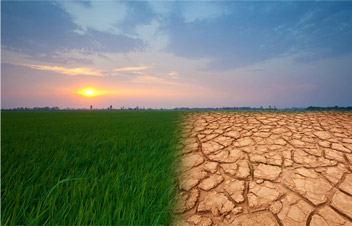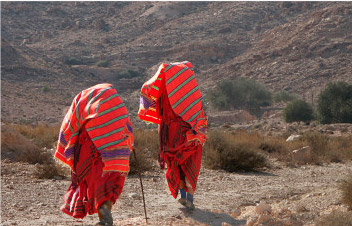 2
Social
The social dimension aims to meet the human needs and fulfill the goals of social equity and solidarity among
current and future generations.
3
Economic
The economic dimension enables the development of economical growth and efficiency through sustainable
production and consumption.
Field project
Earthen construction, healthy material and fully recyclable resource
Earthen construction responds to many environmental issues and generates multiple savings on the site by using a material which requires no transportation and processing (fuel economy and embodied energy)
It is a sound material, manipulated by hands, and does not harm the health of workers and occupants.
Earthen is an abundant and a fully recyclable resource.
It generates very little CO2 emissions and no waste.
Earthen constructions have a good capacity to absorb electromagnetic waves and bad smells.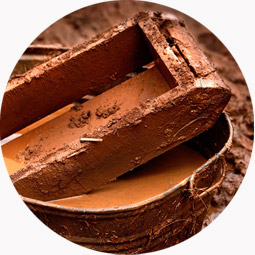 Earthen construction is accordingly a relevant choice in the sustainable development approach.
It is a technique of high social intensity
Earthen building responds to the social challenges of employment and training. Unlike industrialized materials that reduce the share of labor in the construction economy, earth gives its place to handcraft and expertise.
It is therefore urgent to consider the criteria of « social intensity ».
Earthen construction site is also an innovative nature mobilizing the different actors' energies: the owner, contractor, businesses, interns, residents of the area…
Project concept and consistency
The implementation of the Amizmiz Ecovillage will take place in four parts, because each installment has its own features perfectly fit for the project dimensions.

First part
Thus, the architecture of the first installment called « MEDINA » aims to recreate a set of shared social values, constructive traditions, patio map permanence and a provision favoring coexistence and solidarity among people.It will be built on 5.5 ha and will include :
124 patio homes in one level
A central place with Souika
A riad guesthouse
Workshops for small businesses whose role is to revive and upgrade the building techniques in soil, stone,
carpentry, sealing…
A welcome, information and management centre, as well as car parks, infrastructures that cruelly missing in
Marrakech old medina
Second part
As for the second part, called « Country House and Farm », it is necessary to first seize the traditional term as referring to the habits and customs that must be revalued in a more modern and value generator lifestyle.
Throughout the history of all regions of Morocco, the traditional rural house is characterized by the importance and versatility of its court.
The natural environment is organized in three prioritized areas that meet the socio-economic functions to be fulfilled by each house: a family space of everyday life, a place for pets and a reception area.
This division does not exclude the concept of the rooms' versatility, which is a fundamental principle in the spatial organization of the rural house. Thus, the court that usually functions as a barn turns during summer seasons, special events, celebrations or weddings, into an entertaining and social activities place.
Similarly, the reception room, which is different from the other ones by a little extra luxury, can be transformed into a dormitory. The kitchen space is sometimes, especially in the winter, a shared space between people and barnyard animals.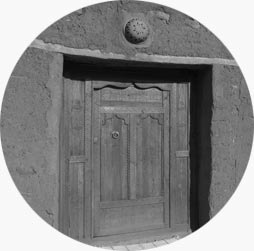 This project will transform both the spatial organization and the basic functions of the traditional habitat in order to best meet the new requirements of its residents. Each change in the economic activities is reflected directly on the spatial organization of some areas of the house.
Therefore, every home will have a residential use and barns. Chicken coops, stables and barns will have a common area dedicated to these services in order to create their own activities and have a local cooperative spirit promoting production and management solidarity. In this perspective, the second tranche is spread over 11 hectares and includes :
180 homes
A souk and farm
Stables, barns, chicken coops, feed silos ... separate dwellings
Parking lots
Third part
The third phase consists of « multiple housing units as Kasbahs » .
The proposed houses are joined in length, well camped on the slope like rural homes, allowing their integration into the project site landscape.
The architecture aims to develop appropriate and contemporary solutions all based on a fineness of implementation from simple materials avoiding ceremonial complexity (Kasbah).
The customary comfort is characterized by thick walls that generate mild temperatures in both winter and summer, natural lighting in all areas including corridors, a view on gardens and playgrounds...
The cultivated patio will also be used as a place for living, meeting, communicating between families and learning small farming techniques.
Consequently, this project will transform both the spatial organization as well as the old environmental functions in order to better meet its inhabitants' needs. Every change in the economical activities will directly affect the spatial organization of each space of the house. Accordingly, each house will have a residential usage. Stables, barns and chicken coops will have a common area dedicated to these services in order to create their own activities and have a local cooperative spirit to promote production and management interlock.
It is in this spirit that this phase of the project was designed and includes:
Housing
Nearby shops and a souk
Some equipped playgrounds
A school and nursery
Workshops for small business and market
A steam room and oven
Parking area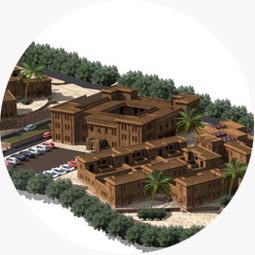 Fourth phase
Finally the project fourth phase will house the « Theme Park or Educational Farm ».
This is an area offering activities designed to entertain the Ecovillage residents, preserve the environment, promote biodiversity, train and sensitize the locals on topics related to agriculture, renewable energies, energetic efficiency and revenue-generating crafts.
This part of the project will consist of:
A residential hotel to accommodate visitors, speakers, facilitators and professionals in various trades related to
sustainable development
A training and information institute on sustainable development
A sports center and Thalassotherapy to entertain and treat the Ecovillage inhabitants
A health center
A coffee shop
A wastewater treatment plant
Energy supply, rainwater collection and waste management
The entire project will be equipped with solar water heaters, photovoltaic solar modules for power generation, solar lamps for street lighting and a water treatment plant.
Waste will also be collected and sorted according to the national environmental standards. They are estimated at 5 tons per day.
As for rainwater, estimated at 13,000 m3 / year, they will be collected and used for irrigation purposes.
LOCATION PLAN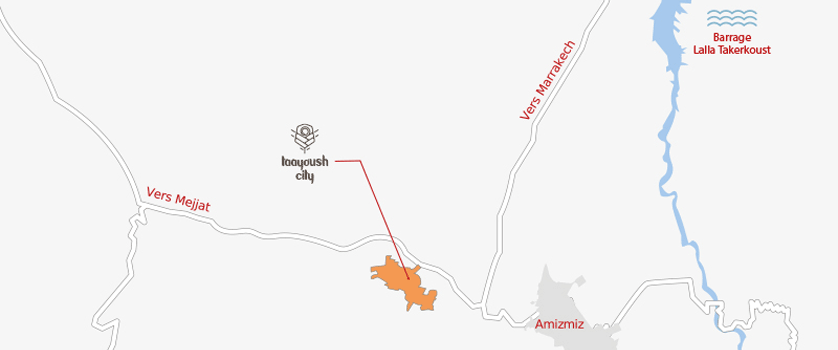 The project is located in the Province of Haouz, 53 Km south of Marrakech city and 130 km away from the Green City of Ben Guerir.
The 44 hectares lands are titled, the plans have been endorsed and the construction permits have been obtained.
Data of environmental impact
The estimates for the entire project are
3 000

Housing Assembly + Equipment
7 000 m2

Total surface of solar water heaters
- 14 600 T/an

CO2 emissions avoided,

And this is going to save, approximately 10,400 barrels of oil per year.
6 MW

Photovoltaic Total Power
4 900 MWh

Annual solar water heaters producible energy
12 000 MWh

Annual PV producible energy